Alanna
This aspiring jockey is currently writing a book about shit stories.
Member Information
This area will be used for information about specific members. We may list each member's birthday for the month, or other significant events, such as weddings, births, or graduations. This is a great way to keep up to date on how fellow members are doing. We could also have links to members personal web sites.
Ken Shino
Once arrested for indecent exposure, Ken likes gardening, amateur draq-queen contests and beer.
Iowa natives: 1
Minnesota natives: 4
Colorado natives: 1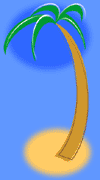 Cindy
Cindy enjoys margarita lunches, latinos and working out.
Recent Events
Cindy recently moved to Kentucky for the summer.
Celeste is currently hospitalized due to a rollerblading accident.
Andrew recently began a new job as a cable guy.
The Newlyweds
Don't be surprised if Celeste and Andrew are wearing his and hers mullet hairstyles.
Let us know if there are any events or updates you would like to share with fellow members.
Nov. 2, 2005- Nov. 9, 2005